This weekend I tried to finish my 40s blouse. I did a lot of progress yesterday and wanted to finish the blouse this afternoon, after making the muslin for my sewing class. Unfortunately it took me the morning and afternoon making the muslin. And now I don't feel like sewing anymore.
So no pictures of a finished outfit yet, instead I want to write about the sewing course I attend.
The last couple of months I've been busy drafting patterns from our textbook. But soon we're going to draft patterns based on drawings or pictures of garments of our own liking. We have to draft over 15 different collars, 3 skirts, 10 dresses, 3 blouses, a slip dress, pjs, and many more.
Today I want to share some of my favourite skirts. Eventually I will choose three of them to use for my sewing class. As you can see they are all pleated skirts. I love pleated skirts, and there are so many variations!
I like the smaller pleats at the side ending at at the centre front. I love the buttoned yoke and suspenders.
Another suspender skirt which I really like. I already drafted a pattern based of on this drawing and it's going to be one of my upcoming sewing projects.
Source

I especially like the skirt far left and far right. I love how the pleats are starting from the centre of the waist.
Source

The yoke makes this skirt with inverted pleats very interesting.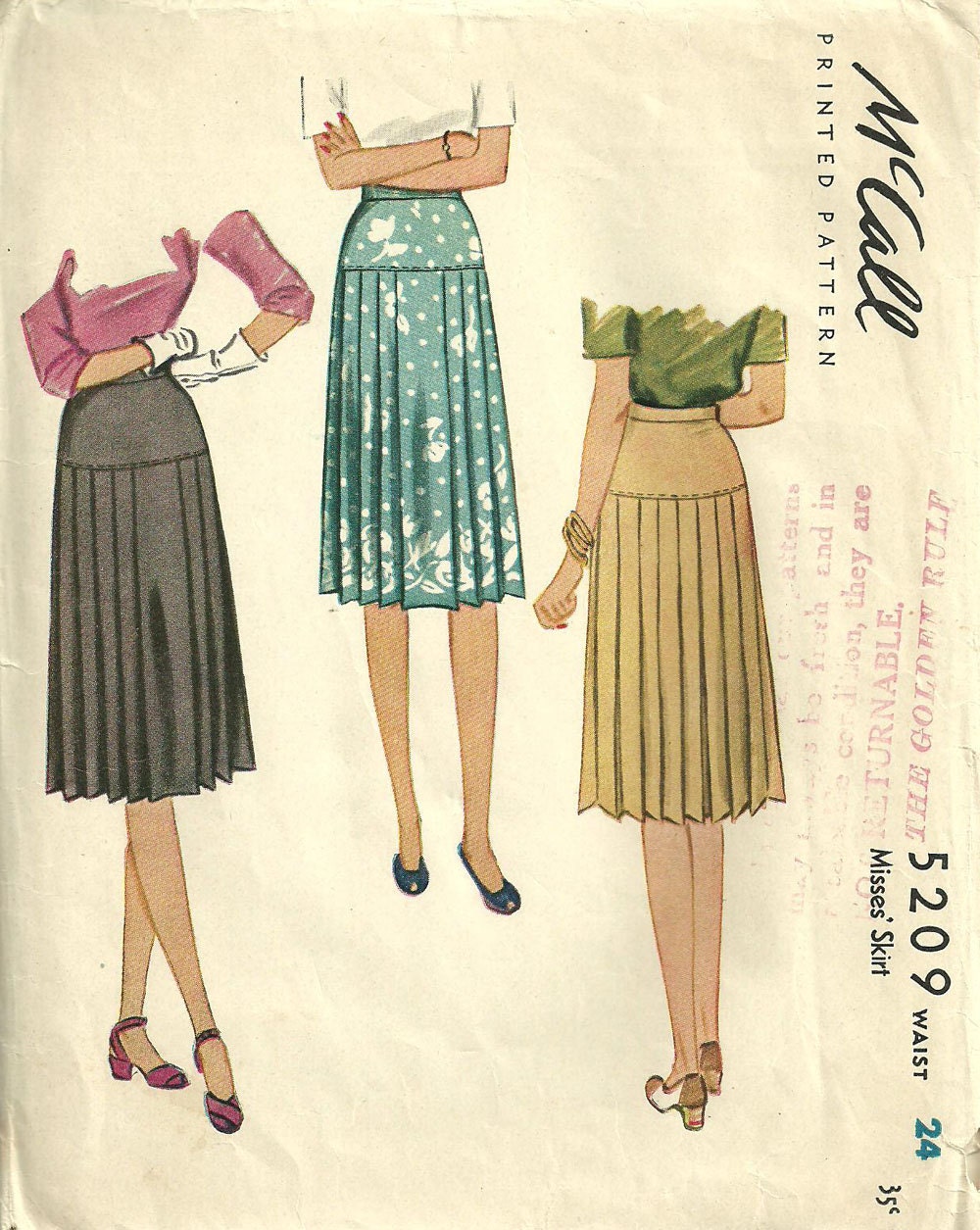 The yoke gives the skirt something special. I think the skirt with floral border is lovely. When I think of pleated skirts I think of solid colors or plaids, never thought floral prints would work as well!
I like how the pleats are placed on the side front. They create a really flattering silhouette.
Source

This 30s skirt appeals to me because it's fitted around the waist and hips and flares at knee heigth through te use of subtle pleats.
I wanted to add a 50s skirt as well! My favourties are the red/white pleated skirt, the blue skirt wit nice pocket details and the pleated pink skirt.
Last but not least some skirts from the 20s I love the more relaxed look of these skirts. Although I like the pleated skirts of this picture, my absolute favourite is the red/green striped one. I adore the (pocket?) details with the buttons.