Last year my sewing teacher organized a sewing weekend. 3 days of sewing with other sewing enthusiasts! It was a lot of fun! This year my teacher organized a second edition, and ofcourse I have to go! And it will be even better, because this year I can go on friday as well. Last year I just started at my job and was unable to get that day off.
Vorig jaar organiseerde mijn juf een
naaiweekend
(het klinkt altijd zo raar in het Nederlands, maar goed). 3 dagen kleding maken samen met gelijkgestemden! Het was superleuk! Dit jaar organissert mijn juf een tweede editie, en ik ben natuurlijk weer van de partij! En dit jaar wordt het zelfs beter, want ik kan er nu ook op vrijdag bij zijn. Vorig jaar was ik net begonnen bij mijn huidige werkgever en kon ik niet vrij krijgen.
Blouse I made last year during Sewing Weekend
What shall I make? I have plenty ideas like, finishing old projects (30s Lutterloh Dress, Brigitte Dress), maybe I have to finish the Sew For Victory garments during the sewing weekend. But I'm also thinking about new projects like the strawberry circle skirt, Vogue 8767 Dress, or maybe the famous Simplicity 3688 trousers.
Wat ga ik maken? Ik heb genoeg ideeën. Zoals het afmaken van sommige van mijn oude projecten (jaren 30 Lutterloh Jurk, Brigitte Jurk), misschien moet ik de projecten voor de Sew For Victory Sewalong nog afmaken. Maar, ik denk ook al aan nieuwe projecten zoals een cirkelrok gemaakt van een aardbeienstofje, Vogue 8767 Jurk, of misschien de bekende Simplicity 3688 broek.
I'm planning on finishing my Sewalong projects this week. But if I don't make it, I need to finish it during the sewing weekend because the week after I'm having a small vacation in Germany. So, no time for sewing and the sewalong ends on march 29.
Ik hoop de overgooier (dankjewel Inge, ik kon maar niet op het woord komen) en de blouse voor de Sewalong deze week af te hebben. Maar als dat niet lukt moet het af tijdens het naaiweekend, want de week erna ga ik op vakantie naar Duitsland en de Sewalong eindigt op 29 maart.
I also would like to finish some of my unfinished projects. I started those almost a year ago and I want them to be done! Recently, I made some progress on the 30s Luterloh dress muslin, but since it's my first (drafted/to be sewn) raglan sleeve, I want to have my sewing teacher examine it to get the everything right. I'll see her next monday, it really depends on how much I have to alter to create the final pattern.
Het zou ook fijn zijn als ik een aantal van mijn projecten kan afmaken waar ik al te lang mee bezig ben. Het is bijna een jaar geleden dat ik daar mee ben begonnen en ik wil ze graag af hebben! Ik heb een tijdje geleden gewerkt aan het proefmodel van de Lutterloh jaren 30 jurk, maar aangezien het mijn eerste (getekende/te maken) raglan mouw betreft, wil ik dat mijn naaijuf er ook nog eens naar kijkt. Ik zie haar aanstaande maandag, dus het hang er een beetje vanaf hoeveel ik nog moet aanpassen voordat het patroon goed is.
30s Lutterloh Dress (3rd from left)
Another unfinished project I'm eager to finish is the Brigitte Dress. I made quite some progress on the muslin last year. But it's hard to get started again because it's been months since I have worked on it. But waiting longer won't get things easier.
Een ander onaf project die ik graag klaar heb is de Brigitte Jurk. Ik had al vrij veel aanpassingen gemaakt in het proefmodel. Maar ik vind het moeilijk om het project weer op te pakken, omdat het zolang geleden is. Maar langer wachten heeft ook weinig zin.
Brigitte Dress
And there is also the temptation of starting new projects. I know for sure I want to make the circle skirt, it's a easy project which is perfect for this weekend. It's a good back up project if I want do something easy for a change.
En dan is er nog de verleiding om met iets nieuws te beginnen. Ik wil sowieso de cirkelrok maken. Het is gemakkelijk en ideaal voor het weekend. Het is handig als back up als ik liever iets gemakkelijks wil maken.
I think Simplicity 3688 is doable in a weekend, and I'm really excited about it, after seeing all those finished trousers by other sewists on the internet. A new spring/summer dress wouldn't be bad as well!
Ik denk dat ik behoorlijk ver kan komen met Simplicity 3688. En het lijkt me ook echt leuk om te maken nadat ik al die andere versies op andere blogs heb gezien. Een nieuwe jurk voor de lente/zomer is ook niet verkeerd!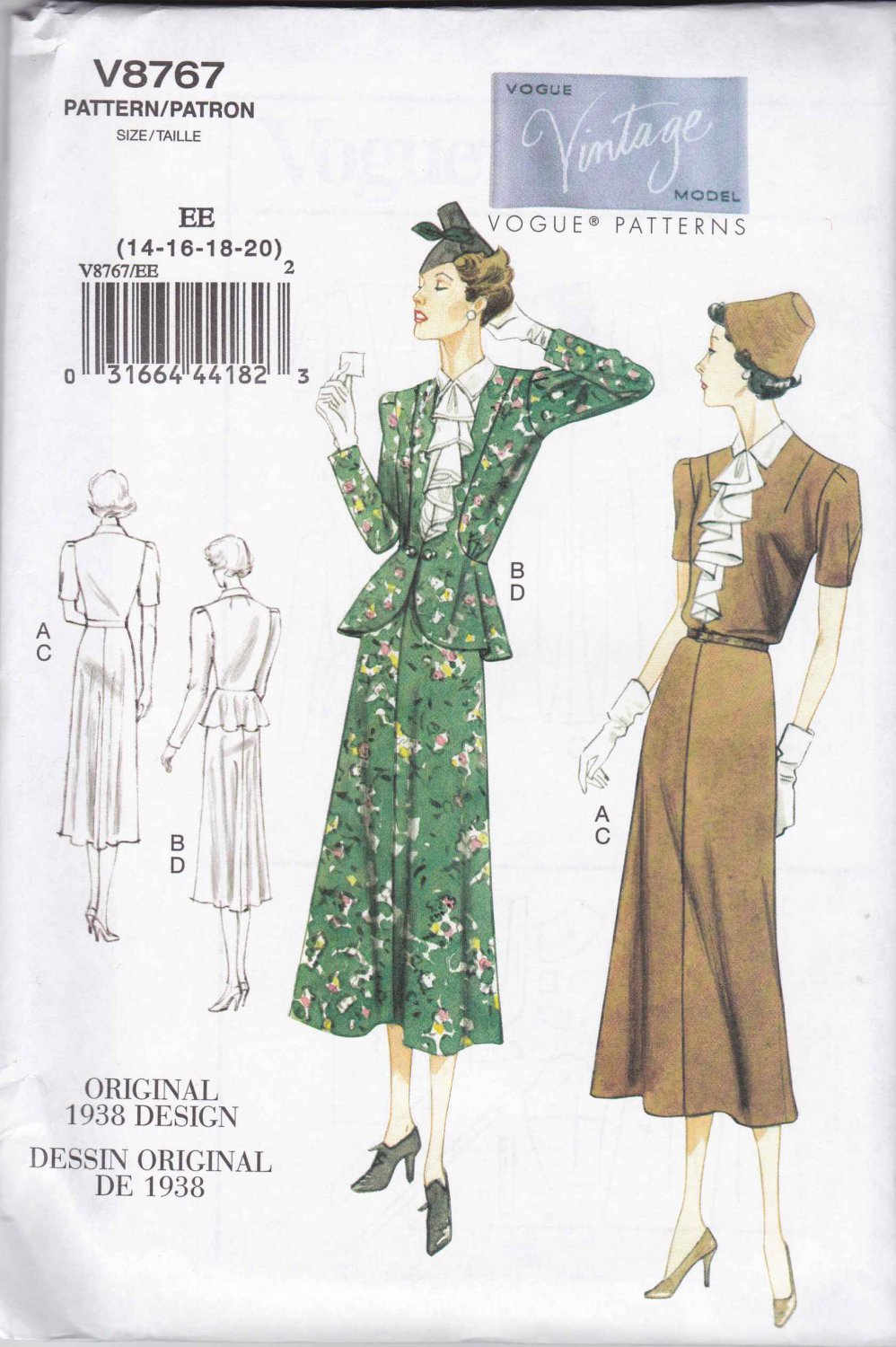 Preparations such as cutting the fabric, basting, ecc. I want to do at home, to get as much sewing time as possible during the weekend.
Voorbereidingen zoals het knippen, rijgen en lussen en dergelijke wil ik thuis doen, zodat ik tijdens het weekend echt bezig kan met het naaien.
During the weeken I like having some options. If something is not working out I can switch to something else. This means I want to bring 3 a 4 projects.
Ik wil graag meerdere opties hebben tijdens het weekend. Mocht iets niet lukken dan kan ik wat anders oppakken. Dit betekent dat ik 3 a 4 projecten mee wil nemen.
Any suggestions or advice?
Heb je ideeën of tips?