Hi all!
Over the years I lost my sewing mojo a couple of times. But lately I just don't feel like knitting (or crocheting). This is the first time since I learned how to knit that I lost my knitting mojo.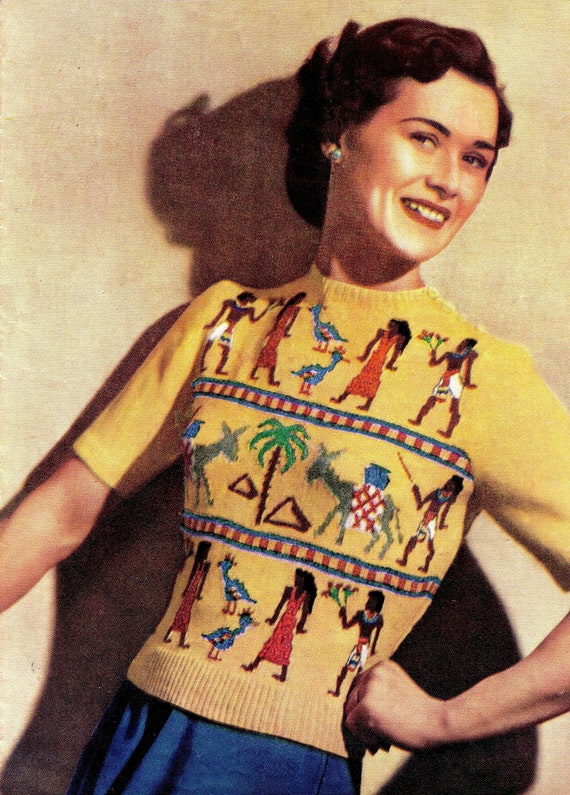 Luckily there is 40s themed knitalong so I hope this will bring my mojo back! I decided to start a new project. I really like this Egyptian themed sweater and it's on my to do list for quite some time now.
Hopefully I will be knitting as much as I used to with a new project and a knitalong.
Details about the knitalong can be found here:
http://www.ravelry.com/discuss/all-things-vintage/2908673/1-25
Are you joining? Have you ever lost your knitting mojo? And what did help you getting it back?